Cristiano Ronaldo sours record night with yet another controversial gesture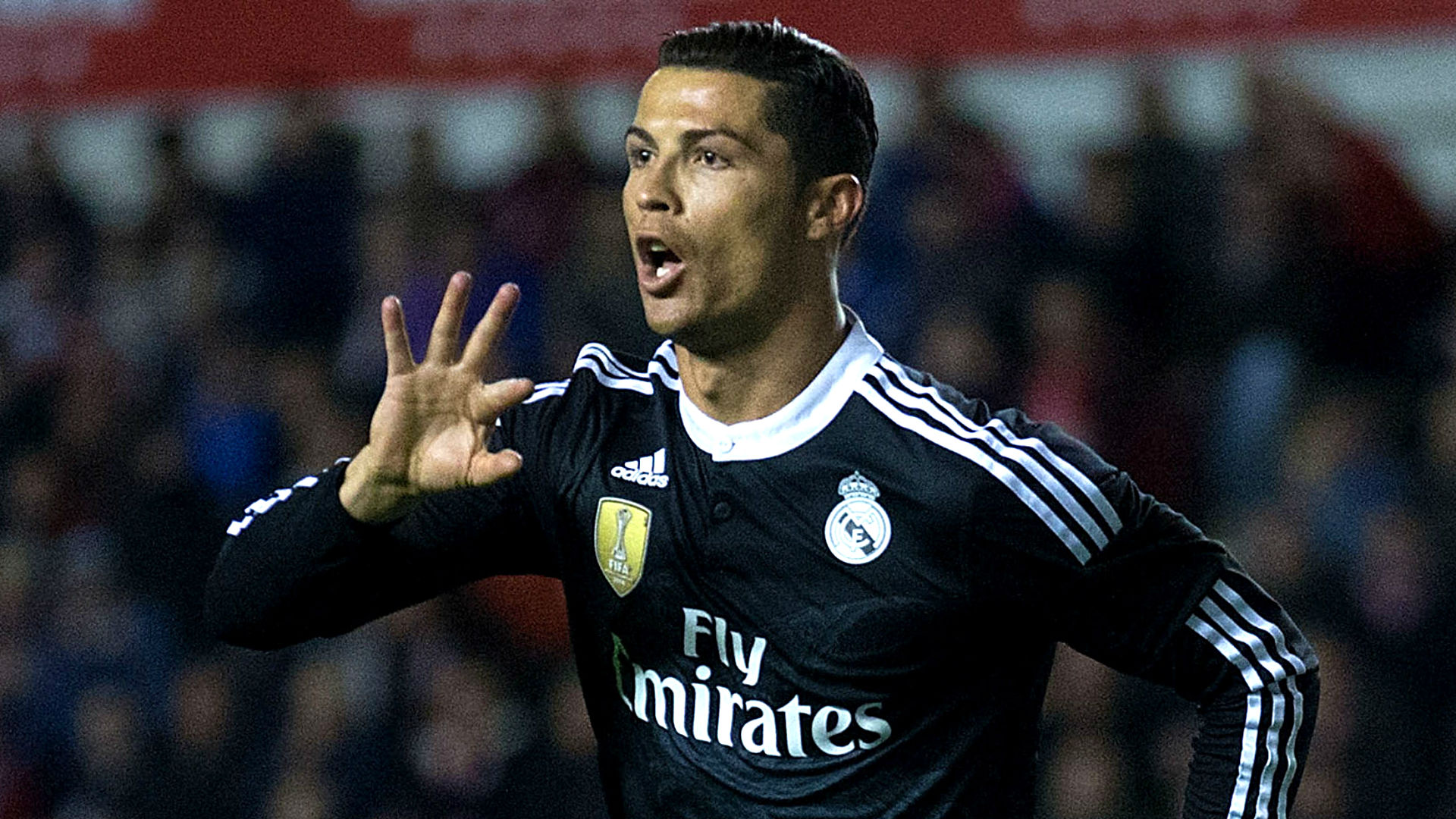 It should have been a happy moment. Cristiano Ronaldo scored his 300th goal for Real Madrid in a 2-0 victory at Rayo Vallecano on Wednesday night. Instead of celebrating with joy, however, he reacted with a show of defiance and yet another controversial gesture that could land him in hot water.
Earlier in the match, Ronaldo had been hard done by as he was denied a clear penalty and booked for diving by referee Mario Melero Lopez. That decision, after he had been scythed down in the area by Antonio Amaya, means Ronaldo is suspended for the weekend game against Eibar at the Santiago Bernabeu.
MORE: Ronaldo scores five in match | Ibrahimovic scores incredible goal
Ronaldo later headed home No. 300 to give Madrid the lead in a difficult match at Vallecas, but his post-goal "robbery" gesture is unlikely to go down well and he could face a ban if he is investigated by the Competition Committee this week.
The action soured a superb individual showing. Ronald dug his side out of a hole with his sheer ambition, netting the opening goal and assisting James Rodriguez for Madrid's second of the evening. He helped Carlo Ancelotti's side claim a hard-fought, deserved three points to keep it in the title race, four behind Barcelona.
"I told the referee that everyone saw it was a penalty," Ancelotti said after the game. "I told him it was incredible that he didn't award a penalty and that he showed Cristiano the yellow card. We will appeal."
The decision was incredible, but Ronaldo's reputation precedes him and this time the call did not go his way. An appeal would likely be successful if the action were seen as an isolated incident, but the forward's history will do him no favors in his hopes of facing Eibar on Saturday.
He was very lucky to escape punishment for touching his genitals and challenging referee Antonio Mateu Lahoz in the recent Clasico clash at Camp Nou, when he had already been booked by the Valencia-born official. He had previously caused controversy after he was sent off at Cordoba in January by cleaning off the World Club Cup badge on his shirt as he left the pitch.
Asked about Ronaldo's most recent gesture, Emilio Butragueno, Madrid's director of institutional relations, told Canal Plus: "He always wants to score goals. He always wants more and that's why he is the player he is. He is a clear example for any child or any professional.
"He has unlimited ambition."
The level of his ambition is undeniable, but that drive sometimes pushes Ronaldo to go too far. Regardless of how bad the no-call in the area was, his gesture was unwanted and unnecessary.
If he is banned Saturday, or perhaps for even longer, he'll have only himself to blame.