Firing Klinsmann isn't answer, but his coaching raises lots of questions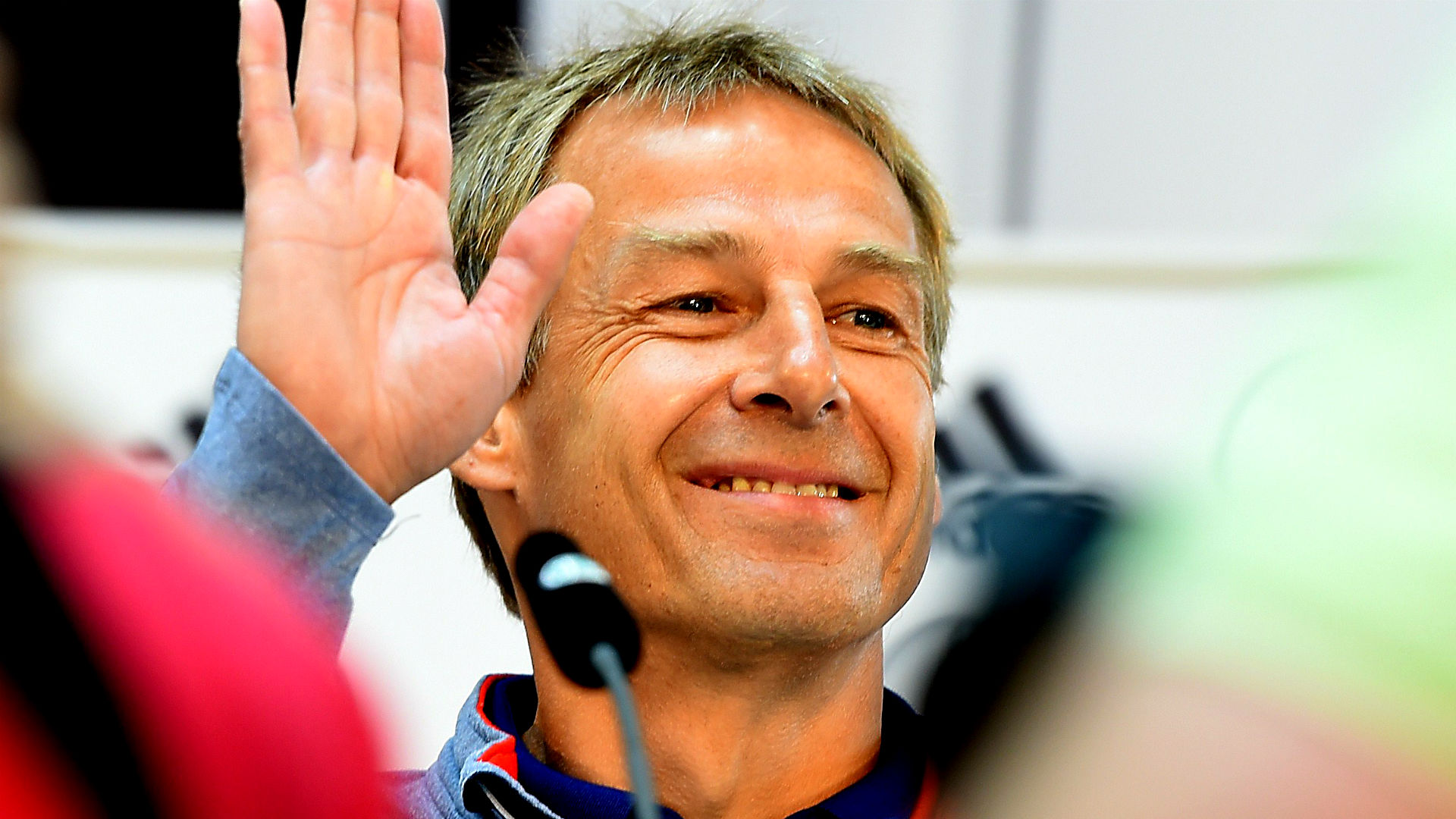 There are many countries in which Jurgen Klinsmann would have woken up this morning more or less without a job. Perhaps no one from his federation would have met him on an airport tarmac to do the deed, but he'd know and we'd know there'd be a soccer team looking for a new coach.
In the sports world that's existed since George Steinbrenner settled down and let Joe Torre run the Yankees awhile, there has been no job so tenuous as coach of any men's national soccer team.
MORE: Gold Cup images | Blame Klinsmann for loss | Or was it bad luck? | His focus: improvement
It sometimes is more convenient to measure one's tenure in days, not years.
This hasn't always led to great success in international competition. I mean, Argentina changed its coach often enough it somehow wound up with Maradona in charge of an actual World Cup. (It was exactly the horror show that was to be expected.) Brazil, with its unyielding fountain of magnificent talent, officially has had nine coaches in the 13 years since Felipe Scolari won the nation its most recent World Cup, including four whose interim positions lasted less than two months.
So the fact Klinsmann will not lose his job over the United States' rather abysmal performance in the 2015 CONCACAF Gold Cup is not inherently undesirable. There are those who'll contend choosing not to replace him is indicative of a nation that doesn't care enough about the game, or doesn't get it, because a place that truly was invested in its national team would rise up and demand a change.
Most of the successful sporting enterprises in the United States do not operate this way, and for a reason.
If winning is the goal, and winning championships is the ultimate prize, building an organizational culture that fosters that pursuit is generally the most important ingredient to that success.
No National Football League team has won more Super Bowls than the Pittsburgh Steelers. On the day following the U.S. team's stunning 2-1 Gold Cup loss to Jamaica that left Twitter posters hash-tagging their anger with #FireKlinsi, the Steelers announced they had extended the contract of coach Mike Tomlin for two years, to 2018. That means Tomlin's tenure is almost certain to last into a second decade and that the Steelers thus will have employed a grand total of three head coaches in 50 years.
Not all that long ago, Mexico had four coaches in a calendar year.
Even the Kentucky Wildcats, whose fans often are derided — apparently unfairly — for their supposedly irrational expectations, have had seven coaches since 1930. Though Tubby Smith did not reach the Final Four following his first-year NCAA championship, UK waited through nine such seasons before gently showing him to the door.
Successful sports organizations such as the San Antonio Spurs and New England Patriots empower their coaches to implement their particular vision and enforce the decisions they make over time.

Klinsmann makes decisions that seem to make sense to few, if any. (Getty Images)
The problem with the U.S. and Klinsmann in this regard is that his vision seems clear only to himself. It's not particular. It's peculiar.
Klinsmann makes decisions that seem to make sense to few, if any. This is true from maneuvers as grandiose as dropping the greatest American soccer player ever from a World Cup he was healthy enough to play, to those as minute as subbing a winger whose primary (perhaps singular) asset is speed into a game in which the opposition stationed nine or 10 men behind the ball for the remainder of the game.
When one of his quirky choices works, as when Julian Green scored for the U.S. in the World Cup, Klinsmann can smirk like he knew it all along. But not all of them do, as with leaving home Landon Donovan last summer or using DeAndre Yedlin as his final sub in the Jamaica game.
Klinsmann seems to be playing free jazz at times with his decisions, such as using the inexperienced Ventura Alvarado/John Brooks defensive pairing in a Gold Cup tournament that is biennially brutal. Neither is close to 20 caps. Klinsmann knows enough about CONCACAF to know what the U.S. figured to face in this tournament, and he treated it in some ways like a January friendly.
Firing Klinsmann would not serve as the impetus to improving the U.S. men's national team. Demanding consistency from him might.