Hope Solo has shoulder replacement surgery while under U.S. suspension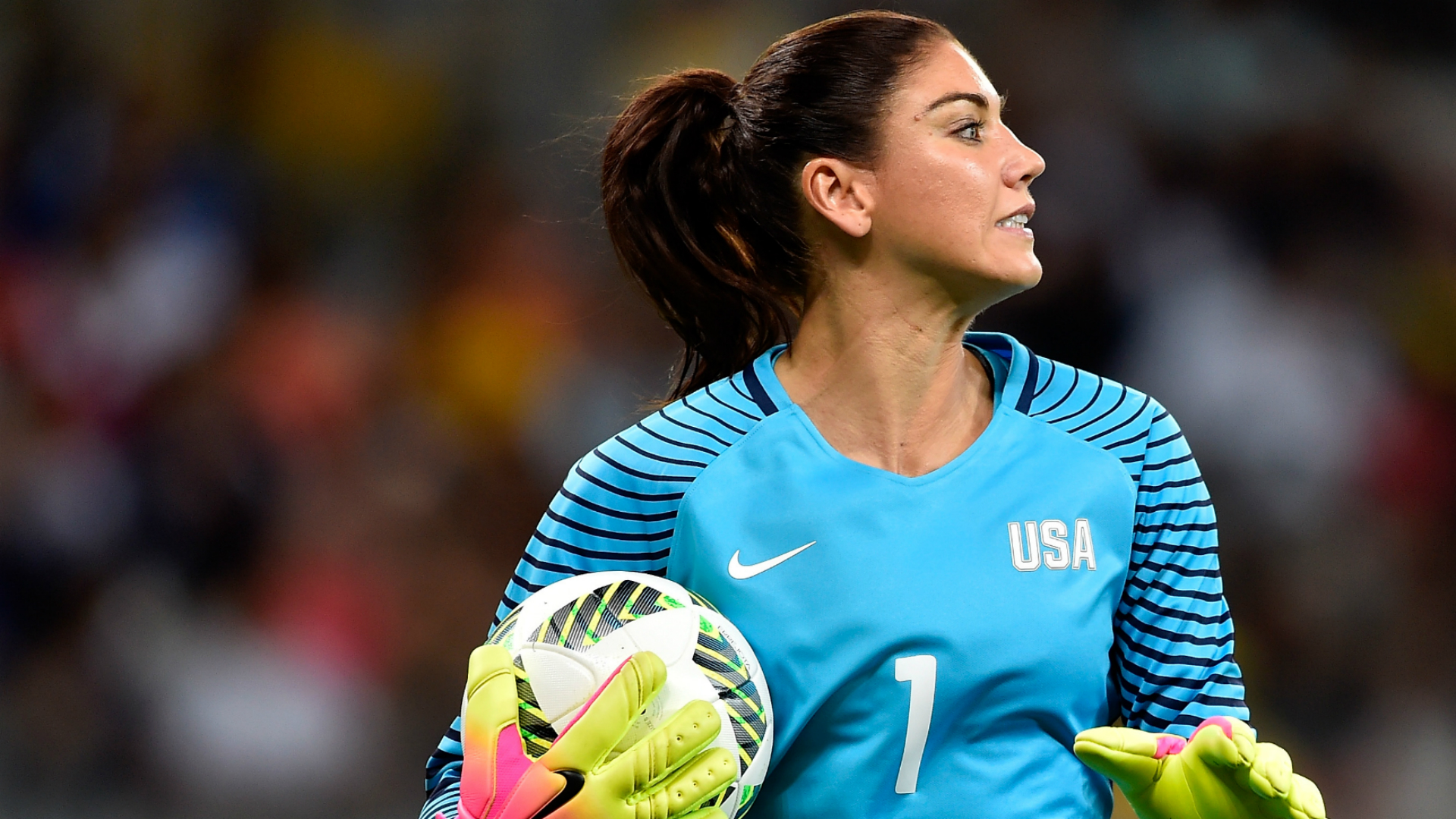 Hope Solo is taking an opportunity to get a "long overdue" surgery — a shoulder replacement.
The opportunity presented itself when U.S. Soccer suspended Solo and terminated her contract after the 2016 Rio Olympics.
Solo announced her successful operation on Wednesday. She said she had not been able to raise her right arm above her head for some time. That would be a problem for any goalkeeper, much less one who was a starter for the U.S. national women's soccer team.
Solo has time to recover. There was no immediate indication of how longer she will need in rehabilitiation.
U.S. Soccer punished Solo after she called the Swedish national team at "cowards." Her comments came after Sweden knocked Team USA out of contention in the Olympic tournament quarterfinals. Solo won't be eligible to be reinstated by U.S. Soccer until February, when her suspension ends. But with termination of her contract, it appears Solo, at age 35, is likely done as an elite goalie.
She also ended her season in the top U.S. women's professional soccer league. Her team, the Seattle Reign, gave her an indefinite personal leave.
Solo's final appearance for Team USA was her 200th, an international record. However, she has been a polarizing figure, including legal problems that include misdemeanor domestic violence charges from a 2014 incident at her home.
Shoulder replacement is not as familiar as knee or hip replacement, but it is a similar procedure. According to the American Academy of Orthopaedic Surgeons, "the damaged parts of the shoulder are removed and replaced with artificial components, called a prosthesis."