Jozy Altidore returns to lead U.S. national team in crucial World Cup qualifiers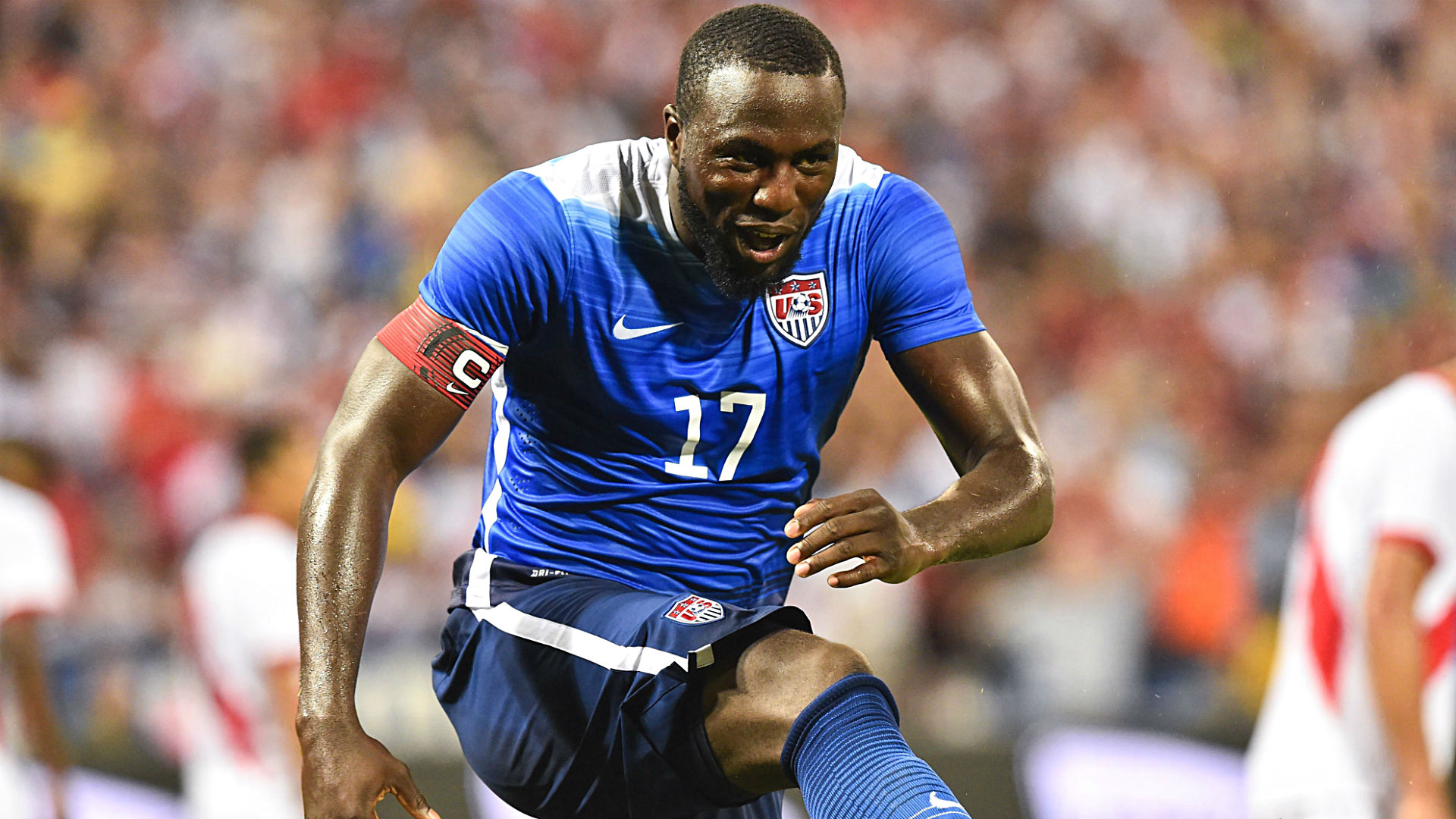 Although the United States will be without two of its top attacking options for two crucial World Cup qualifying matches in the next nine days, coach Jurgen Klinsmann can count on the return of red-hot striker Jozy Altidore after missing the past nine national team matches with a hamstring injury.
Altidore, who has 34 international goals at age 26, sat out the Copa America Centenario tournament in June, as well as the three prep matches in advance. But since rejoining Toronto FC in mid-July he has scored five goals in eight matches.
MORE: Hope Solo should be finished, but not like this
With No. 2 career scorer Clint Dempsey absent while the cause of his irregular heartbeat is examined, and winger Gyasi Zardes unavailable because of an injury to a chest muscle, the U.S. also will have striker Bobby Wood, who excelled at Copa America and scored a sizzling goal in his Bundesliga debut for Hamburg SV.
The majority of the team that will face Saint Vincent and the Grenadines on the road Friday afternoon at 3:30 also appeared, like Wood, in USMNT's fourth-place finish at Copa America. That includes midfielders Michael Bradley and Jermaine Jones, defenders DeAndre Yedlin, Geoff Cameron and John Brooks and goalkeepers Brad Guzan and Tim Howard.
The game will be played in the afternoon because the nation's home venue does not have lights.
The Americans could clinch advancement to the next round of World Cup qualifying with a victory Thursday against a team they defeated 6-1 last November, if that win were accompanied by a Trinidad & Tobago victory at home over Guatemala. If that combination of results does not occur Friday, it will come down to the final day of qualifying, when the U.S. plays T&T in Jacksonville.
MORE: Klinsmann targeting World Cup semifinals in 2018
"We definitely think that the group that got fourth in the Copa America deserves a certain priority going on to the next World Cup qualifiers because they did tremendously well in the Copa America," Klinsmann said in the U.S. team's release. "This is a big stage, and they deserve to come back and confirm what they did in the tournament in these upcoming, very important World Cup qualifiers. We are preparing for these two games very seriously, with a lot of urgency because we want to finish off our group in first place if possible, and this group of players gets the chance to do that."
To cover for Dempsey and Zardes, coach Jurgen Klinsmann also included young Jordan Morris of the Seattle Sounders and Rubio Rubin of FC Utrecht in the Netherlands on the roster.
Klinsmann did not invite 20-year-old Lyndon Gooch, who is starting for Sunderland in England's Premier League, possibly to allow him to become more comfortable in his new environment. Gooch has played for the United States U-20 squad, but also at the U-18 level for Ireland. He remains eligible to join the senior team of either nation, as well as England, but has indicated he wants to play internationally for the U.S.