Manchester United preview: Louis van Gaal's club faces huge Premier League expectations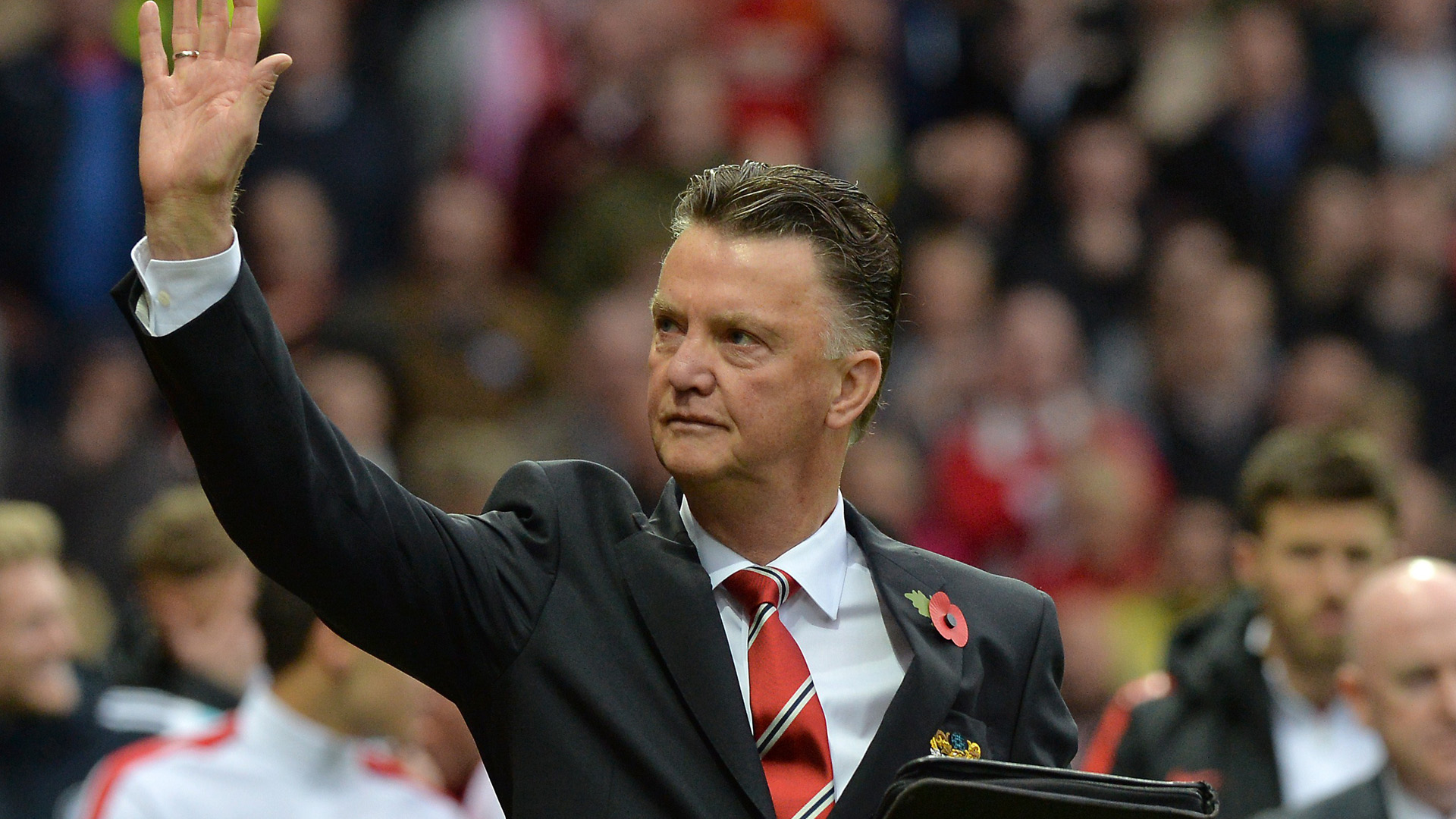 Not since the period between 1988 and 1991 has Manchester United had to watch three successive title races take place without it. Back then, the pre-knighthood Alex Ferguson was clinging on to his job by his fingernails, gaining a stay of execution thanks to success in the 1990 FA Cup and the following season's European Cup Winners' Cup. The rest, of course, is glittering and glowing history.

A quarter of a century on, a third straight championship race free of United's involvement is a very real possibility unless the Louis van Gaal era truly swings into action over the next nine months.
MORE: Premier League schedule | Premier League predictions | Premier League fantasy advice
Last season Van Gaal was given something of a free pass, but that was always likely to be the case after the club's tumultuous term under David Moyes in 2013-14. The Scot's speedy demise educated fans in the need for patience in the post-Sir Alex era, but the Dutchman cannot count on unwavering support forever, particularly against the backdrop of a busy summer in the transfer market.

Whereas much of the 150 million pounds ($232M) of summer spending in 2014 happened over Van Gaal's head, the £100-million-plus remodelling of the first-team squad this time around has the 63-year-old's fingerprints all over it.

Memphis Depay, Bastian Schweinsteiger, Morgan Schneiderlin, Matteo Darmian and Sergio Romero have all been signed. If United doesn't have a proper tilt at title glory this time around, serious questions will be asked.

There should be a more familiar feel about United's calendar this term, with the prospect of European football bringing regular midweek dates back to Old Trafford. Yet that brings with it further pressures for Van Gaal as he attempts to get his troops firing with greater consistency and frequency than in his debut season.

The manager himself pointed to the poor start to his tenure as the main reason for their failure to challenge. After 10 games, The Red Devils had recorded just three wins and sat in ninth place. They had shipped five goals to Leicester, lost a local derby against Manchester City and been humiliated in Milton Keynes on their way out of the League Cup at the first hurdle.

Even as their form improved, Van Gaal seemed unsure as to his best formation and ideal starting XI, and his varying use of Wayne Rooney across the forward and midfield lines also spoke of uncertainty. Greater conviction will be necessary if United is to become a contender again.

A faster start is imperative this term, but they don't seem all together prepared for such an eventuality right now. Whereas in previous summers their last-minute transfer business has generally centred around a potential big-money purchase to boost the spirits, it is the significant exits of record signing Angel Di Maria and two-time Player of the Year David De Gea which are overshadowing the beginning of this season.

Should they lose their No. 1, another goalkeeping addition beyond Sergio Romero will doubtless be sought, but Van Gaal has at least identified and addressed weaknesses elsewhere.
MORE: Every EPL fan wants these questions answered | You'll be hearing a lot about these players
He spoke of his concerns for Luke Shaw's fitness early last term and the England left back has been significantly motivated to display his ideal fighting weight and peak form in the preseason, while transfer activity has seen him find resolutions to United's issues at right-back and in central midfield in the shape of Darmian, Schneiderlin and Schweinsteiger.

Van Gaal hasn't quite been able to complete the set though. "We need a balance in the selection and I think we still need to improve at least two positions and we shall do that when it is possible," he said in mid-July. But since then they have added only Romero and lost Di Maria. De Gea's potential exit leaves them shorter still.

Late moves in the market before Sept. 2 could plug the holes, but this is now, to all intents and purposes, a United squad of Van Gaal's design. The new arrivals have been hand-picked by the Dutchman, while those to depart he has either turfed out by choice or waved away at the first sign of disaffection. And that's the way he needs it to be.

Having promised his wife he'll retire when his three-year contract runs out in 2017, time for him to leave a lasting impression is running short. Success this season, and he will forever remain the man who pointed United towards the future in the post-Ferguson era. Failure, and Truus might get her man to herself 12 months earlier than planned.

Van Gaal's judgement day is upon us.