MLS All-Star Game 2015 features league's best players vs. Tottenham Hotspur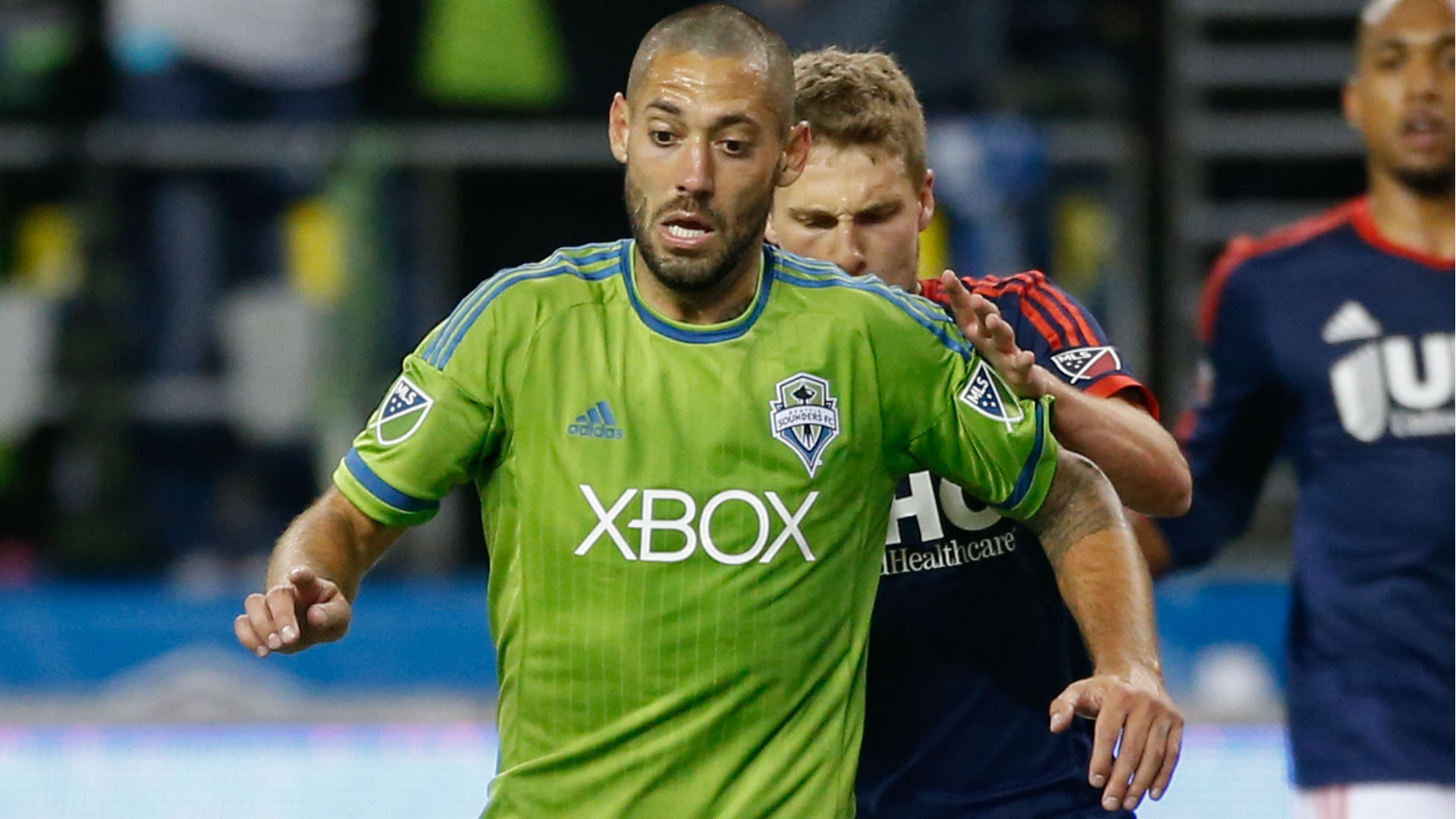 The MLS All-Star Game features a unique format: the MLS All-Star team, as selected by fans, coaches and the league commissioner, plays a top international team. This format has been in place since 2005 when the MLS All-Stars played Fulham FC. This year, the MLS All-Stars face England's Tottenham Hotspur and will do so again in 2016. Last year the MLS All-Stars defeated FC Bayern Munich from Germany 2-1.
The game is 9 p.m. ET on Wednesday at Dick's Sporting Goods Park in Denver. The Chipotle Homegrown Game featuring MLS' best young talent versus Mexico's Club América's U-20 team, is at 9 p.m. ET on Tuesday.
MORE: Photos from USA vs. Jamaica  |  Klinsmann planted seeds of defeat
How are players selected for the MLS All-Star Game roster?
Players on the All-Star team are selected three ways; by fan vote, by coaches' picks and by commissioner's picks. One player, with a variation of the fan vote, makes the team based on how many goals fans can score with him in the EA Sports FIFA 15 video game. Obafemi Martins from Seattle Sounders FC was selected this way, but cannot play because of an injury. The commissioner selected midfielders Steven Gerard from the LA Galaxy and Dax McCarty from the New York Red Bulls, two newcomers from Barclay's Premier League. Gerard, MIchael Bradley, Frank Lampard, Robbie Keane and Chris Tierney have also withdrawn because of injury.
Who is on the 2015 MLS All-Star team roster?
Goakeepers: David Ousted (Vancouver Whitecaps), Nick Rimando, (Real Salt Lake)
Defenders: DaMarcus Beasley (Houston Dynamo), Tony Beltran (Real Salt Lake), Matt Besler (Sporting Kansas City), Laurent Ciman (Montreal Impact), Waylon Francis (Columbus Crew SC), Omar Gonzalez (LA Galaxy), Chad Marshall (Seattle Sounders), Drew Moor, (Colorado Rapids).
Midfielders: Sam Cronin (Colorado Rapids), Fabián Castillo (FC Dallas), Benny Fielhaber (Sporting Kansas City), Ethan Finlay (Columbus Crew), Juninho (New England Revolution), Kaká (Orlando CIty SC), Dax McCarty (New York Red Bulls), Graham Zusi (Sporting Kansas City).
Forwards: Clint Dempsey (Seattle Sounders FC), Sebastian Giovinco (Toronto FC), Kei Kamara (Columbus Crew SC), David Villa (New York FC), Gyasi Zardes (LA Galaxy).
Who is the MLS All-Star team coach?
Colorado Rapids coach Pablo Mastroeni will manage the MLS All-Star team.
Who is Tottenham Hotspur FC?
Tottenham Hotspur, or the Spurs, are in the Premier League and finished fifth last season. They will also play in the Europa League next season. Tottenham is known for dipping into the American pool for talent. Former Seattle Sounders fullback DeAndre Yedlin recently joined Tottenham, where he plays with fellow Americans goalkeeper Brad Friedel and rising star defender Cameron Carter-Vickers.
Dempsey, an American, used to play for Spurs, as did fellow MLS All-Star Keane, who hails from Ireland.
Mauricio Pochettino coaches Spurs, but you might recognize a different Spurs coach, Ted Lasso.
Who are the players to watch in the MLS All-Star Game?
Harry Kane, 21-year-old striker, is the biggest thing going for Spurs. He came up through Tottenham's academy, like Carter-Vickers, and was second in league scoring with 22 goals in 39 games. He also plays for England's national team. Midfielder Christian Eriksen, goalkeeper Hugo Lloris, center midfielder Paulinho, defender Jan Vertonghen, winger Nacer Chadii and center midfielder Moussa Dembélé are all Spurs players to watch.
Standouts on the MLS All-Star team include Dempsey, Villa and Kaká.