Seluk hits back at Guardiola over Toure row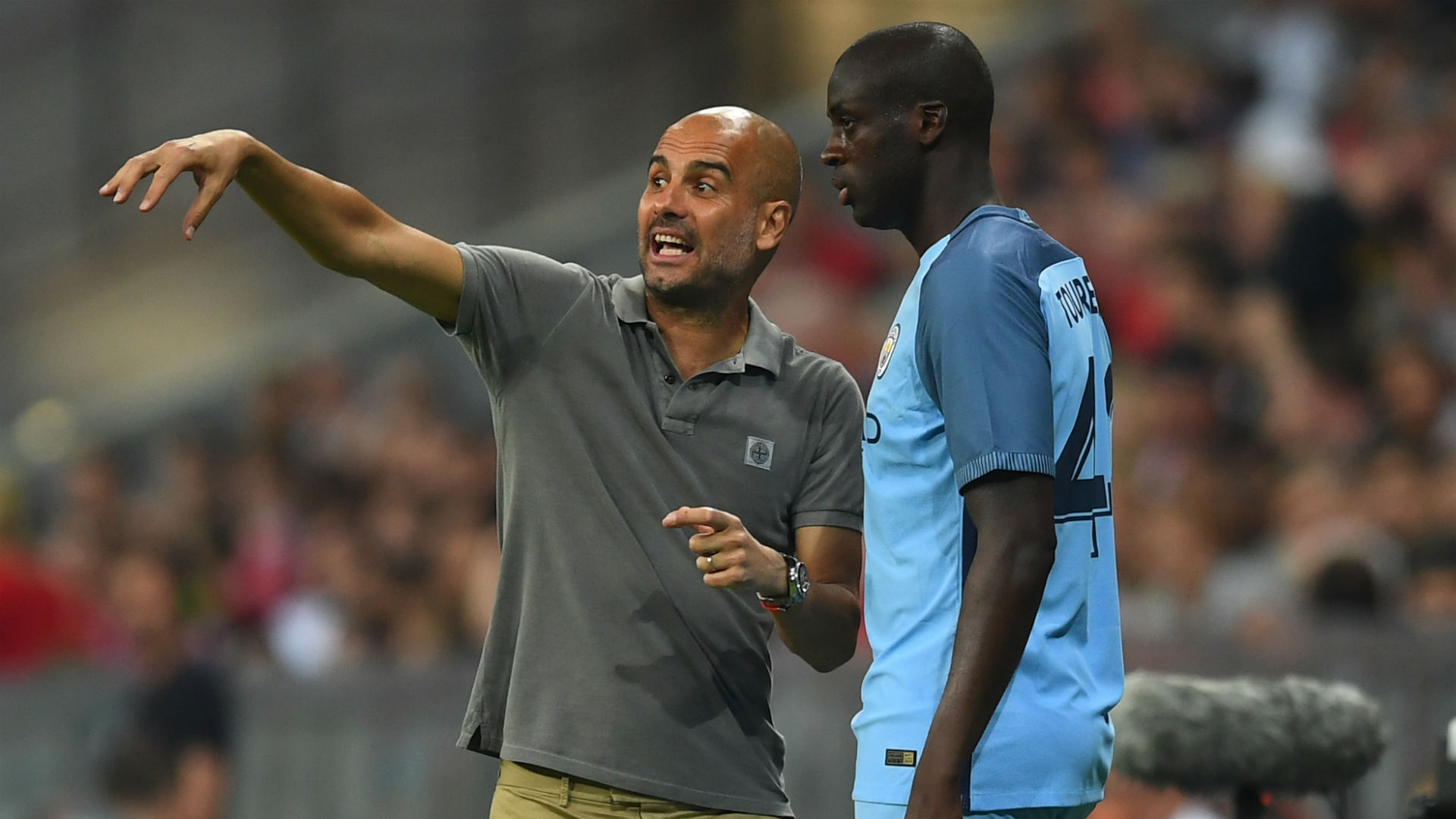 Yaya Toure's agent Dimitri Seluk has responded angrily to Pep Guardiola's ultimatum over the midfielder's future at Manchester City. 
Guardiola told reporters at a pre-match news conference ahead of his team's EFL Cup tie at Swansea City that Toure will not be considered for selection until he apologizes for comments made by Seluk regarding his omission from City's Champions League squad.
Seluk was initially the party calling for an apology, claiming Guardiola "humiliated" his client, but the former Barcelona and Bayern Munich boss was unequivocal over who the wronged parties were.
"[Toure] must apologize to his teammates. He must apologize to the club. If he doesn't, he won't play," Guardiola said.
Nevertheless, Seluk showed no inclination towards accepting terms when he responded via Sky Sports News – suggesting eight wins from his first eight matches in charge of City have given Guardiola an inflated sense of worth, while criticizing the Catalan for accepting his current post earlier this year while Manuel Pellegrini was still in the job.
"Guardiola wins a few games and thinks he is king," Seluk said. "I live in Europe so I can say whatever I like and Guardiola can't stop me.
"What do I need to apologize for? Ok, I will apologize to Guardiola if he will apologize to [Manuel] Pellegrini for what he did to him.
"If you are a gentleman, this just does not happen. He [Pellegrini] signed a new contract last year and then he gets pushed out for Guardiola to come in. Pellegrini was a gentleman."
Seluk's critique extended beyond Guardiola's treatment of Toure, as he went on to question goalkeeper Joe Hart being dropped from the first team before being loaned to Torino.
The Ivory Coast international's agent said this demonstrated Guardiola's lack of respect for City's English contingent, even though Raheem Sterling and John Stones have flourished during the opening weeks of the season.
"Guardiola also needs to apologize to Joe Hart," he said. "It is not normal and it is not right to come to England and to get rid of the few English players.
"They send away many people from England and they have a lot of Spanish people there. When you come to a country you must respect the country and respect its people."
Guardiola was tipped to include Toure for a second competitive outing of the season at Swansea, but explained his stance on the 33-year-old, whom he sold to City from Barcelona in 2010 after being deemed surplus to requirements at Camp Nou.
"A manager has to do his job. If he has a problem he should speak to people at the club," he said. "But the day after [the Champions League squad announcement], his manager [agent] went to the media. He has not had the courage to call me."
It now appears Toure might have made the last of his 269 appearances for City, during which time he has scored 72 goals, including the winner in the 2011 FA Cup final – one of five major honors to his name in English football.
Seluk was predictably keen to laud Toure's centrality to this period of success and concluded by comparing Guardiola unfavorably to the man who won the Premier League title at City's expense last season – Leicester City manager Claudio Ranieri.
"When Yaya went to Man City, they could only dream about the Champions League," he said. "The biggest stars in Europe did not want to come to City, but Yaya came. 
"They weren't a big club. After he arrives they started winning; two league titles, cups and now the semis of the Champions League. I want Man City to win everything; to win all their games because it means more trophies for Yaya. 
"City have great players, but Guardiola wants a new future for Yaya, for Hart…and they won't be the last. I respect managers like Ranieri who achieve without spending so much money on players."