U.S. Soccer shoots for another 'dos-a-cero' victory by placing World Cup qualifier in Columbus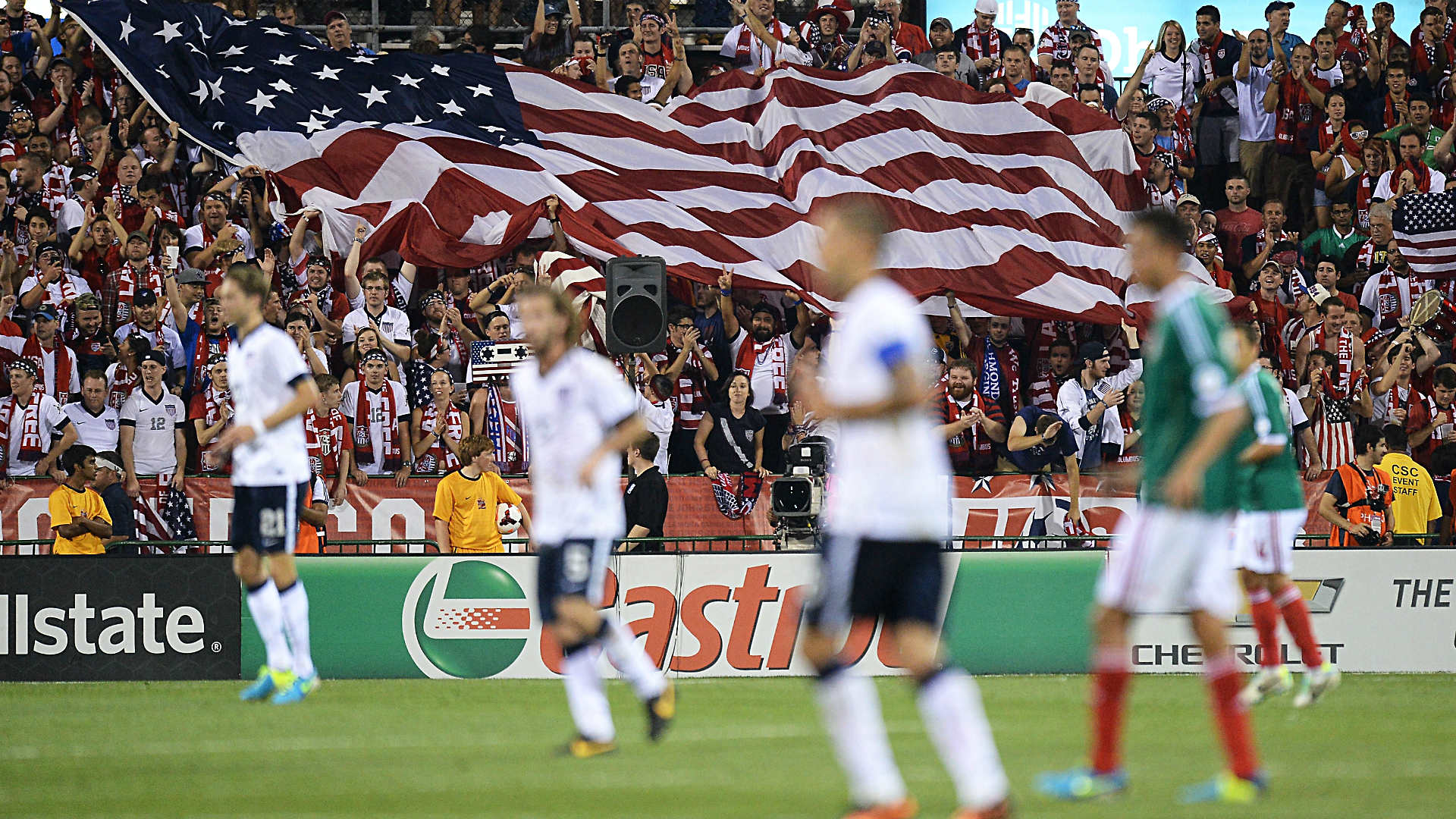 Whether or not you are bilingual, if you are an American soccer fan it is almost certain that you understand three short Spanish words:
Dos a cero.
Do we even need to spell out the translation there? It is evident in the scoreline of every home World Cup qualifier the United States men's national team has played against archrival Mexico over the past 15 years, and the U.S. will try to extend that run of 2-0 victories to five in a row when the two teams play Nov. 11 in Columbus.
Since the U.S. rallied to win its semifinal World Cup qualifying group that it would open the final round on the second Friday in November, and that the game would be against Mexico, it has been assumed and reported on a source basis that the game would be in Columbus at MAPFRE Stadium. Monday, U.S. Soccer made it official.
MORE: International soccer rivalries
"Columbus for us is Azteca Stadium for them," coach Jurgen Klinsmann said. "It's a game where the emotions will go through the roof on the field, so you need to have a crowd bringing their voice into this whole contest. So it will be full of electricity, it will be full of emotions, it will be so tense. It will rock. Columbus will rock."
The U.S. first took a World Cup qualifier against Mexico to Columbus in 2001, searching for an advantage similar to the one the opposition enjoyed at massive Azteca Stadium in Mexico City. CONCACAF set the game for February, so it seemed playing in colder weather might give the Americans an edge. In a game some called "La Guerra Fria" — in English, The Cold War — Josh Wolff and Earnie Stewart scored for the U.S. Over time, the U.S. winning 2-0 over Mexico in Columbus became a habit.
"There's so much history," said Wolff, now an assistant coach with Columbus Crew SC of Major League Soccer. "I think our guys have a real comfort in coming here. And on the other side of it, Mexico understands it's not an easy game, and it's a place they have to come to and have never gotten a result."
MORE: Donovan extends MLS goal record
Klinsmann presided over the most recent of the dos-a-cero victories, on Sept. 10, 2013. The U.S. won that game on goals by Eddie Johnson and Landon Donovan. When Donovan scored in the 78th minute to give the Americans some room for comfort, it became the final goal of his international career and provided the coveted 2-0 scoreline.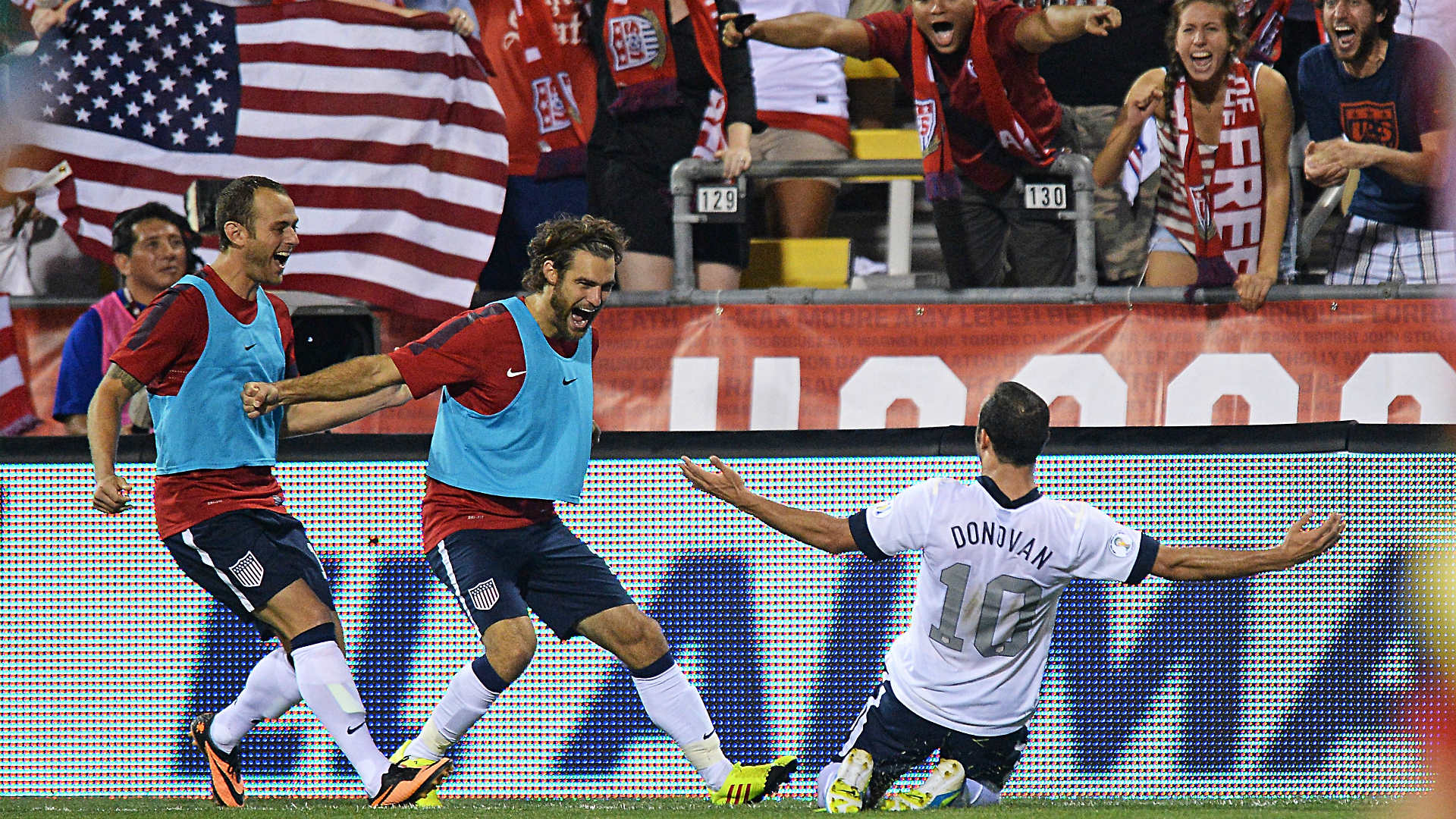 Landon Donovan celebrates after making it dos a cero vs. Mexico in 2013. (Getty Images)
However, the Americans almost blew that one by playing too well in that game. Clint Dempsey earned a penalty kick in the 93rd minute, and if he'd scored it would have blown the "dos-a-cero" meme. He pushed his kick to the right. Dempsey insisted he did not miss on purpose, but enough people wondered that MLSSoccer.com decided to conduct a poll. It was close: 46 percent said no, 41 said yes, 13 percent said they could not tell.
"There's an aura in Columbus when we play Mexico," captain Michael Bradley said. "They feel that, certainly we feel that. And we have to use that to our advantage."