'What the f***?!' - Watch Pep Guardiola lose his patience in Man City press conference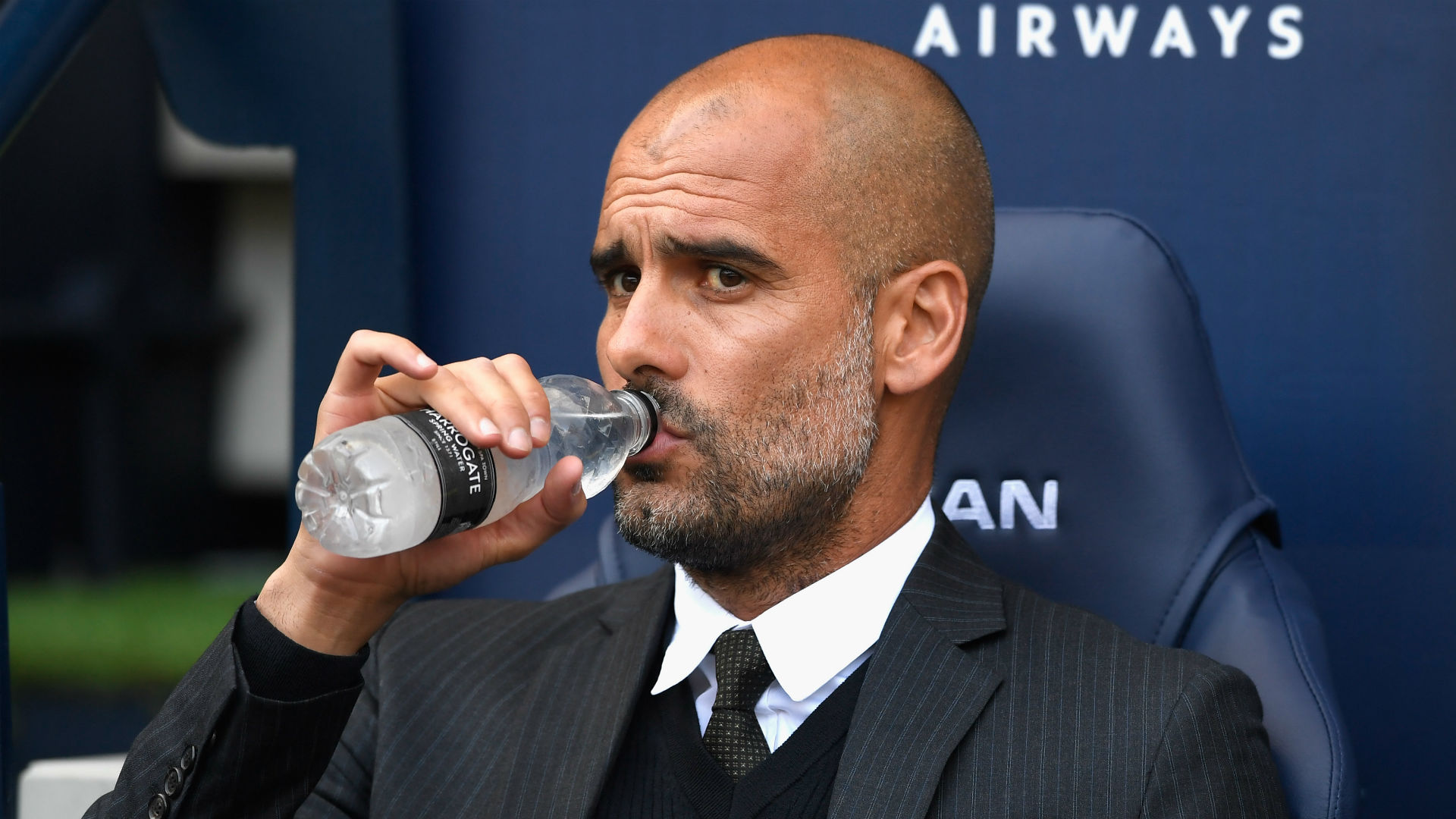 Pep Guardiola rarely hides his emotions when dealing with his players, and he is no different with journalists, either.
After watching his Manchester City side continue its perfect start to the season by beating Bournemouth 4-0 on Saturday, he was asked if the Blues can go on to win all four competitions.
His response? He muttered, "What the f***?" under his breath before seemingly contemplating his very existence for more than 10 seconds - a lifetime in news conference terms.
Guardiola was clearly less than impressed by the seemingly innocuous question, but after appearing to lose the will to live he did expand on his initial offering, pointing out that guiding City to the Champions League would be a particularly difficult ask.
"So Manchester City arrived in their lives in the Champions League semifinal once, so when the people believe I am going to win the Champions League because I am a really good coach... I don't think so, guys", he offered.
---
READ MORE | Pep proving he's no fraud
---
"My happiness does not depend on if I am going to win all the titles or not, so my target is now to be happy today, drink a little bit of wine, and tomorrow prepare the game and of course I am going to try to win our League Cup game [against Swansea City], there is no doubt about that. 
"After, we are going to see, so my question is today is: Are the people who came to this game really enjoying it? Yes? Wow, that is enough. To win titles or not we will see."
But in those first three words, he had already summed his feelings quite clearly.