Christian Pulisic steals show from Sacha Kljestan, Jozy Altidore, advances U.S. in World Cup qualifying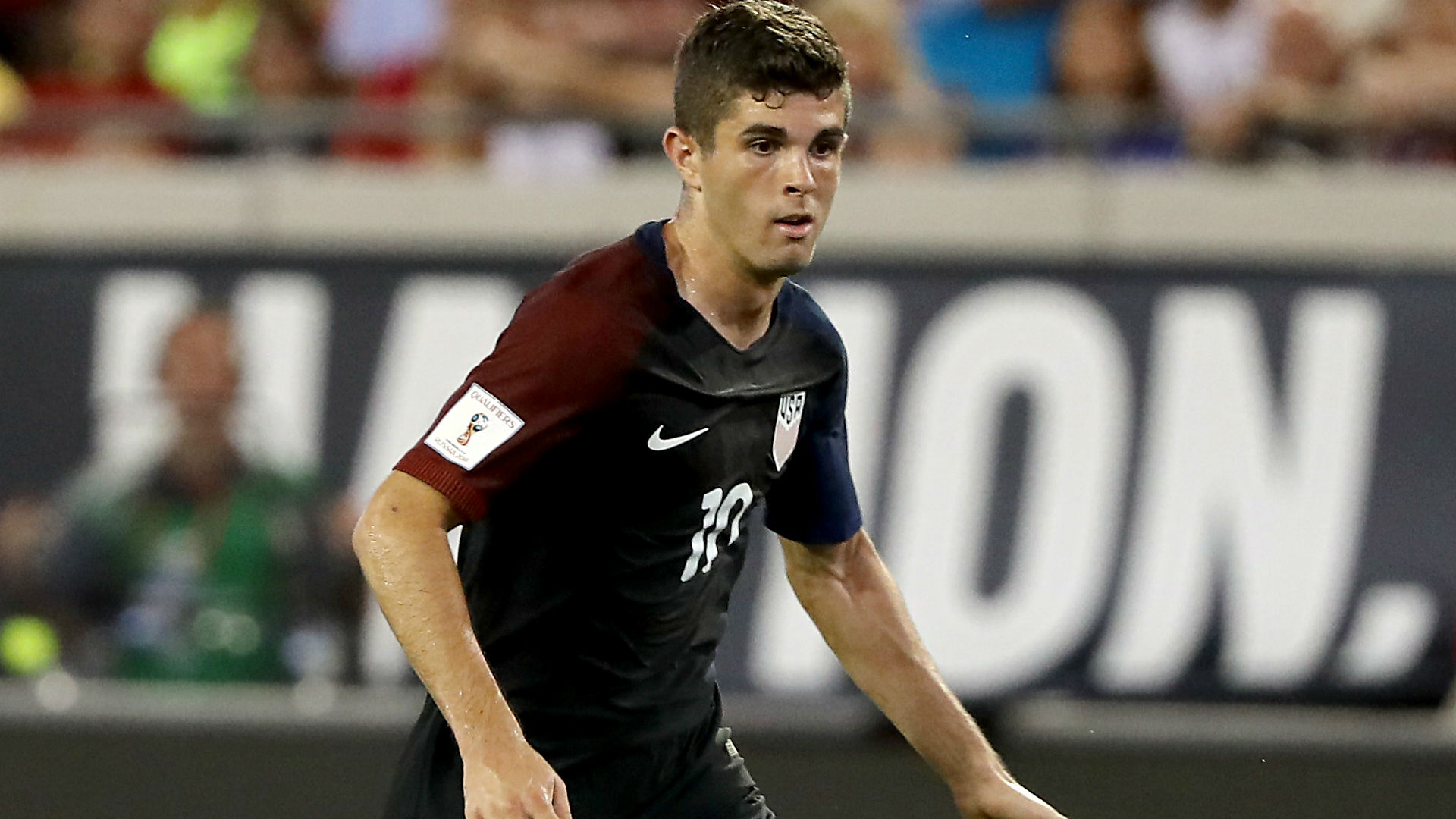 Sacha Kljestan, showing he is relevant again with the United States national team, scored the winning goal. Jozy Altidore, showing he is healthy again, recorded his sixth multi-goal game in international competition. Tim Howard, showing he still can move for a goalkeeper closing in on his 40th birthday, recorded a shutout.
Those were important, pleasant developments for the USMNT.
But by the end of a warm Florida night at Jacksonville's EverBank Field, it was Christian Pulisic who had dominated the American attack, led the United States to a 4-0 win over Trinidad & Tobago, and assured advancement to the final round of qualifying for the 2018 World Cup in Russia. And it will be Pulisic who'll have U.S. fans giddy about his future with the national team.
A midfielder for Germany's Borussia Dortmund who will turn 18 in less than two weeks, Pulisic factored in pretty much every goal and near-goal the U.S. scored in the final game of the fourth stage of CONCACAF qualifying.
MORE: Ranking U.S. owners in English soccer
With this victory, the U.S. won its semifinal qualifying group and will begin the "Hex" stage of qualifying Nov. 11 against rival Mexico, almost certainly at MAPFRE Stadium in Columbus, Ohio.
As the day began, the U.S. was almost certain to advance because even with a loss and a Guatemala victory at St. Vincent and the Grenadines that would leave both teams tied at 10 points, the U.S. had a goal differential advantage of plus-12. That gave coach Jurgen Klinsmann some room to experiment with his lineup, and he pleased American fans by presenting a start to Pulisic.
Klinsmann also put New York Red Bulls star Kljestan in a playmaking role, moved Geoff Cameron to right back and tried out the central defensive pairing of Omar Gonzalez and Steven Birnbaum.
For all the excitement caused by the insertion of Pulisic into the starting lineup, and the several sparkling plays he made in the first 40 minutes, it was Kljestan who gave the U.S. its essential first goal.
MORE: FIFA chief hints 2026 World Cup in U.S.
When he stepped on the field at St. Vincent and the Grenadines on Friday afternoon, Kljestan had not played for the United States since 2014 and had not scored since a February friendly in 2010. He is, however, leading Major League Soccer in assists, with a Red Bulls club-record 15 in 26 appearances.
Kljestan scored a late goal at SV&G, which only added to the 6-0 margin of victory, but that was his first goal ever in an official senior-level FIFA competition. His second meant a lot more.
The U.S. had been struggling to create legitimate chances. The best were both from the foot of Pulisic. On an early forward break he attempted a strong shot that was deflected outside the right post by goalkeeper Marvin Phillip. In the 31st minute, he hit the inside of both posts without scoring after Geoff Cameron's long throw was turned into an opportunity by Altidore's powerful run and sharp cross across the front of goal.
MORE: MLS picks wrong time to announce Cup move to prime time
Kljestan finally broke the scoreless draw when he and left back Fabian Johnson combined on a sweet move that set up a cross from Pulisic that was deflected and led to a panicked clearance attempt that bounced off Kljestan's midsection. It dropped directly in front of him, and he was able to poke it with his left toe into the right side of the net.
Altidore scored his first goal in the 60th minute, a beautifully placed shot inside the left post after he was fed by left back Fabian Johnson and then cut across the top of the box. That goal gave him an American-record 15 in World Cup qualifying, one more than absent teammate Clint Dempsey. And Altidore advanced that mark by one on his goal in the 62nd minute, which was produced off a beautifully worked give-and-go move between Pulisic and Kljestan that led to Pulisic's cross directly across the front of goal. Altidore broke free on the far post and tapped it in for his 37th career international goal.
MORE: Pulisic strong vs. St. Vincent, too
Pulisic also figured in the move that led to Paul Arriola's second half goal, intercepting a pass in his own half and surging forward 60 yards through the center of the field to set up forward Jordan Morris on the right side. Morris cut back and passed the ball to Kljestan, who laid it off to Altidore. He nearly got Pulisic a second with a perfect cross, but Pulisic's shot was stopped by Phillip and deflected to Arriola, who shot it into an empty net.
Pulisic demonstrated his uncommon skill with several other plays that didn't produce goals but that few U.S. players, ever, might have generated. He is only a teen, and there is much that can prevent him from becoming the foundation of the national team over the next several World Cup cycles.
But it won't be a lack of ability that stops him, or confidence.